Original Comic Art
I have just recently been able to acquire a number of original comic art pieces. I have a whole new appreciation for the comic making process and the art involved. Several of the pieces are partially finished so that you can see the pencil work and detail that is later lost with inking and further lost in the size reduction and coloring process. The original art for the comics I have seen is stunning. I was lucky enough to come across an affordable lot of golden age art including a page I believe is from Jumbo Comics #71 (if someone out there has the comic, please take a look and let me know). It is definetly Sheena but I am unclear if it is published or not. It does have the Eisner & Eiger Logo and is stamped at the bottom Fiction House Jumbo 71, page 2.

It is an awesome page with tons of Sheena and cat action. At 22" by 17" it was too big for my scanner, so I scanned sections. Below are thumbnails which you can click to see larger scans of detail (the scans are the actual size of the images and have not been touched except to crop their size).
I am unsure who the artist is. I am also unsure if this is the published page or was this an alternative because not all the pencils are inked in. Anyway, this is as cool as Sheena stuff gets!!
Below are scans of pulished Sheena pages.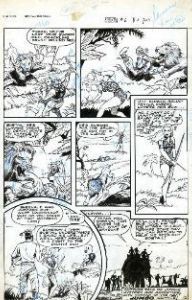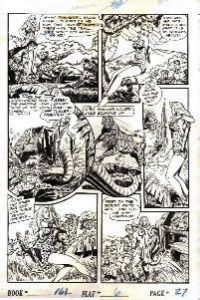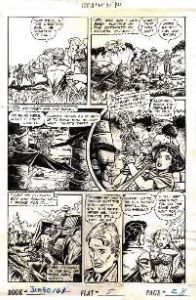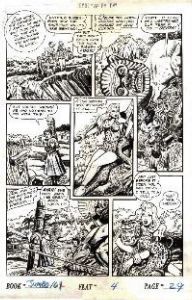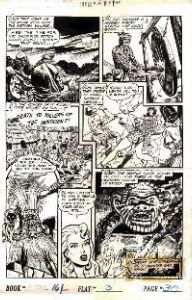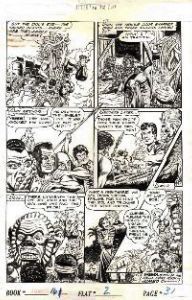 I also have a page of art from the new Sheena series which is such a disappointment. She doesn't even have an animal skin suit. Below is a partial scan.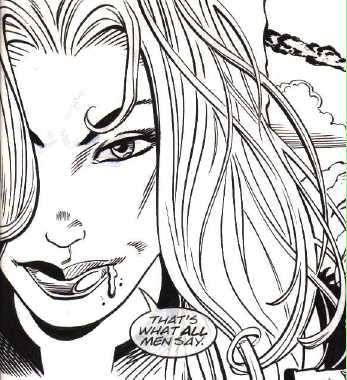 Below are some other thumbnails and scans from the back side of the art page. I don't know who drew it, who some of the characters are or where it was published other than most of it is Fiction House.
I have couple more I will add later as well as some of the Archie stuff. Happy surfing 'til then.


e-mail me