Nyoka, Queen of the Silver Screen and Zoo Funnies
Nyoka the Jungle Girl. Nyoka first appeared in two Bijou serials by Republic in 1941 starring Frances Gifford and later Kay Aldridge. Each of the two serials were a total of 15 episodes. I have never actually seen one, but they look like a lot of fun.

The background story on Nyoka is that her father Dr. Meredith moved with his young daughter Nyoka to deepest, darkest Africa to avoid his evil twin brother "Slick". She was raised by the natives. Apparently the original inspiration was the novel Jungle Girl by Edgar Rice Burrough but he took his name off the project when they were not true to his intent.

Her first comic appearance was in Jungle Girl #1 in 1945 which changed title to Nyoka the Jungle Girl with issue 2 which lasted until issue #77. This series was published by Fawcett. Charlton later published a 9 issue series in 1955. The Fawcett series had a number of photo covers from the serial. Nyoka also had a run as a back up story in Master Comics(1944+) as well as in X-Mas Comics. In the comics, her fiancé was named Larry Grayson.

It is debatable whether or not she is truly a Jungle Girl despite the title due to her garb and her level of civilization. In most of her stories she is knocked out and tied up atleast once. She is also usually the rescuer of her almost useless fiancé, Larry. She is female and she lived in the Jungle... works for me!!

Below are a couple of Nyoka scans from the comic and the serial, notice the outfit changes.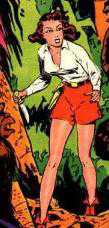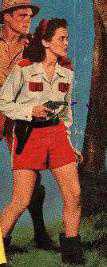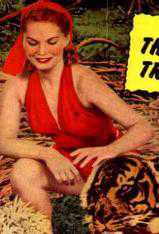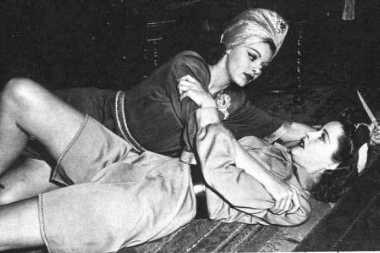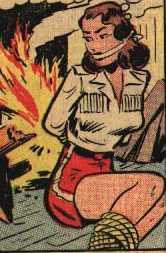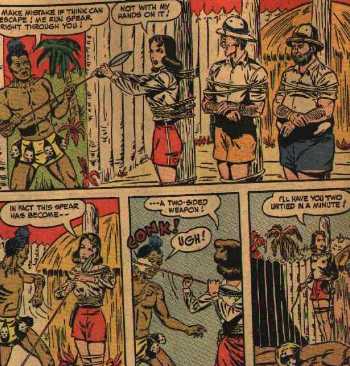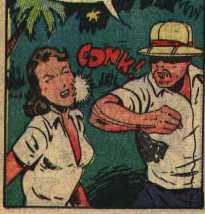 Click! here to go to the Nyoka Cover Gallery
Click! here to read a Nyoka story
Click! here to go back to the Jungle Girl directory



HOME / COMICSTRIP ART / COMICART
DAREDEVIL / JUNGLE GIRLS ART / COMICS

WWW.ART4COMICS.COM